Venerdì 17 novembre 2023 | Ore 17:30 – 20:00
Presentazione: ore 18:00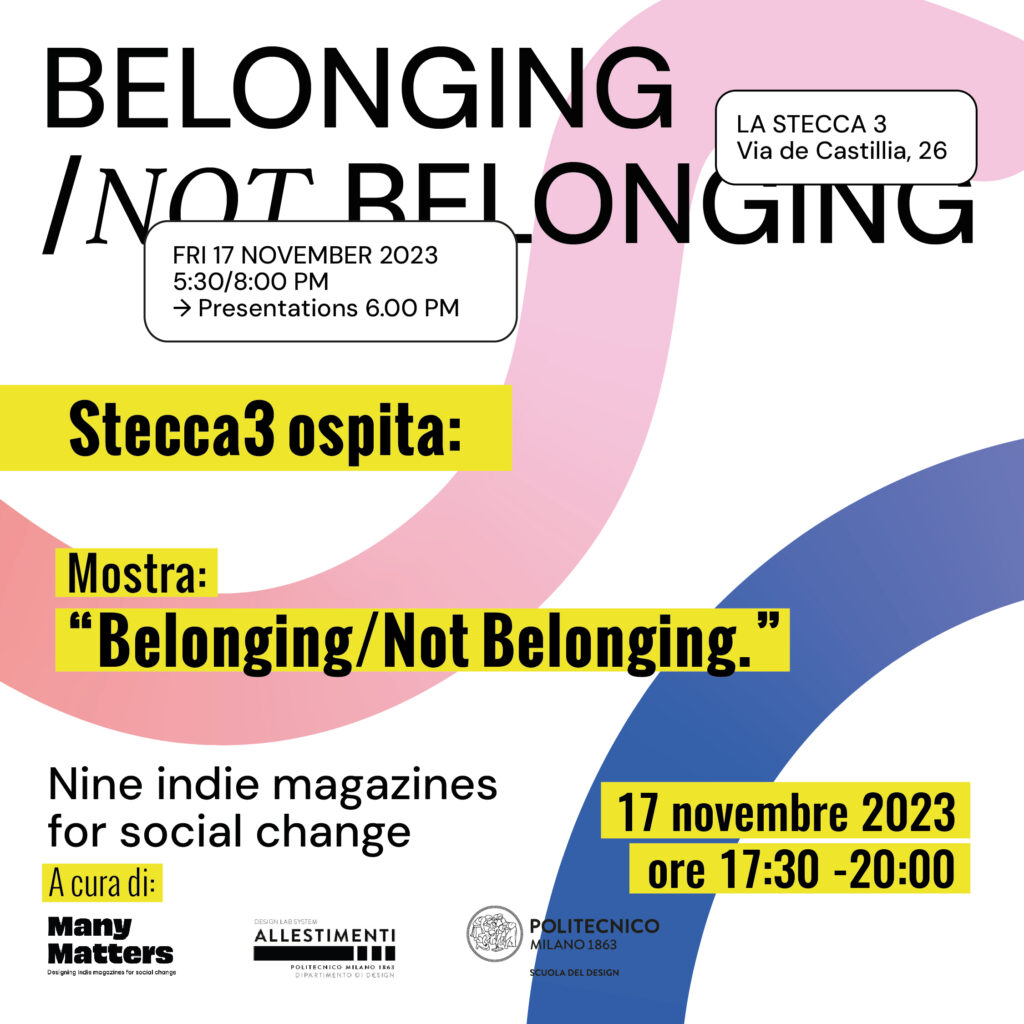 Stecca3 ospita:
'BELONGING/NOT BELONGING. INDIE MAGAZINES FOR SOCIAL CHANGE'
Students project exibithion
The exhibition 'Belonging/Not Belonging. Indie magazines for social change' returns to a path of research and design in the field of editorial translation and brings together nine independent magazines, which starting from the common theme 'belonging/not belonging', fit into different areas of the contemporary social context: economics, politics, education, health, welfare, environmentalism, human rights, identity. The aim is to create an open, polyphonic and inclusive shared space that invites comparison, critical reflection and the sharing of experiences.
Complex Artefacts and Systems Design Studio, C1 – AY 22/23
MA in Communication Design, School of Design, Politecnico di Milano
Profs. E. Caratti, F. Scagliarini, Tutor S. Lavazza.
more info:
@many_matters_lab